Happy Hump Day!!!
I want to send a HUGE welcome to my new followers!!! I'm hoping everyone had a great weekend! I feel like it's been forever since I've posted. It's been insanely cold here in Philly and I just couldn't bear the cold long enough to take outdoor photos......So, indoor shots it is! This was a look I wore this past weekend to dinner and to run a couple of errands. I am all about the faux fur, leather, and black this season. I don't know what it is but I find myself pulling for one of these three items constantly! Well.....Hope you enjoy! XOXO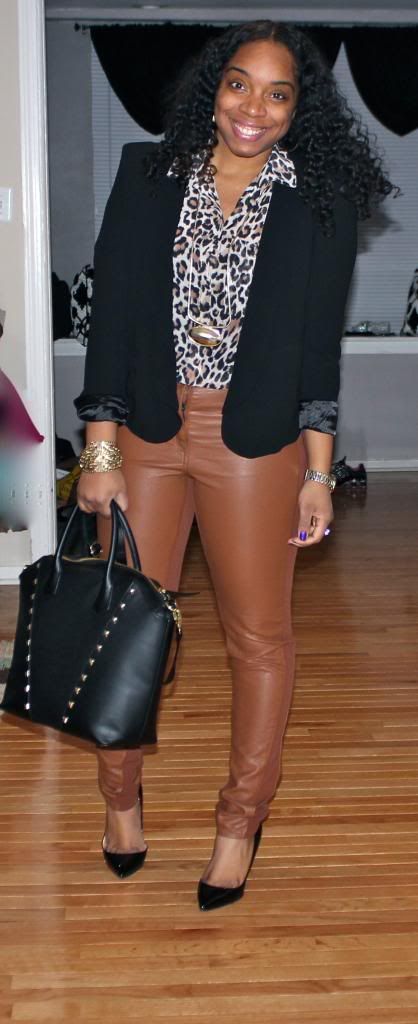 This bag is my new favorite...I absolutely love it!


What I Am Wearing:
Pants-H&M
Blouse-H&M
Blazer-F21
Vest-Cotton One
Bag-H&M
Necklace-H&M
Earrings-Aldo
Bracelet-H&M
Shoes-Christian Louboutin
As Always, THANKS SO MUCH, for stopping by!