Hello All!
So, as most of you know, I am getting married next year. Wedding planning is starting to consume a great portion of my life, so I thought I'd share my experiences :-) I was inspired to start the "Wedding Wednesday" by a fellow blogger, I am Khatu. Love her style, her blog and reading about her wedding experiences. I believe she just recently wed her hubby, so CONGRATS to her!

Well.....I thought long and hard of what my first wedding Wednesday should be about and since I went on and on in one of my past posts about the "impossible" bridesmaid dress search, I figured I'd share my journey with you. I was so particular about what I wanted in a bridesmaid dress that most of the time I chose to go by myself. I didn't want to interrupt anyone's schedule and I am so indecisive, it just made sense for me to go alone.
Side Note: Please keep in mind, I am not what's considered "sample size", so some of these dresses may be a little ill-fitted. :-) Also, the colors you see are not my colors, just the color the samples come in.
So, it begins.....
Dress #1-I believe the designer is Lazaro. Initially, I really liked this dress but the more and more I looked at it, I started to think it was a little too trendy. I was afraid that in a couple of years I would look back on my pictures and think "What the heck was I thinking?!" Also, the colors this dress comes in are very limited which was another issue for me.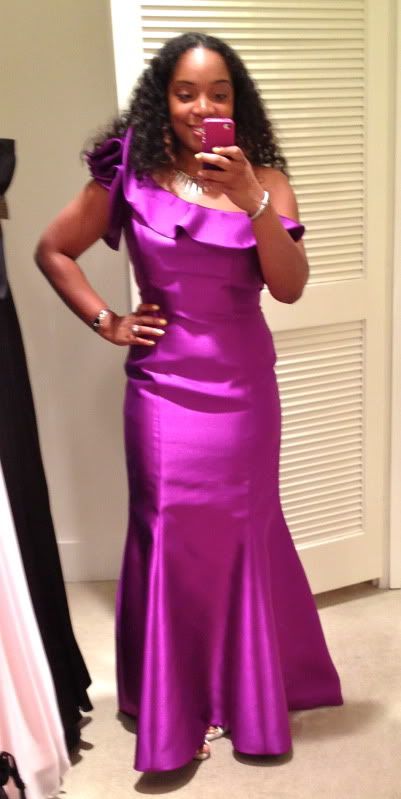 Dress #2-Designer is Jim Hjelm. I thought this dress was pretty cool. However, I have girls all shapes and sizes in my bridal party and I wasn't sure it would be flattering on everyone and again the colors are limited with this dress, as well.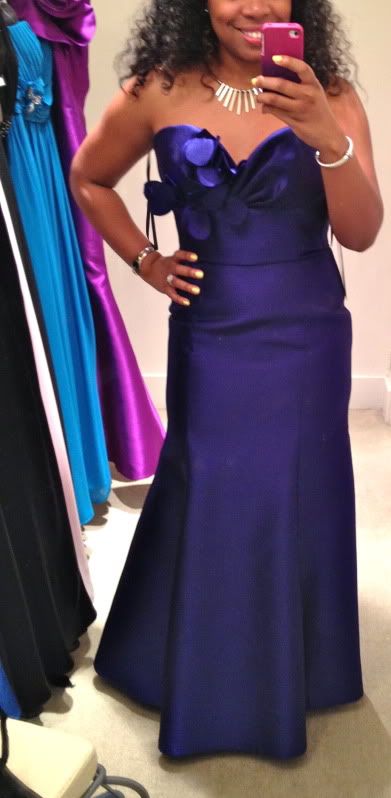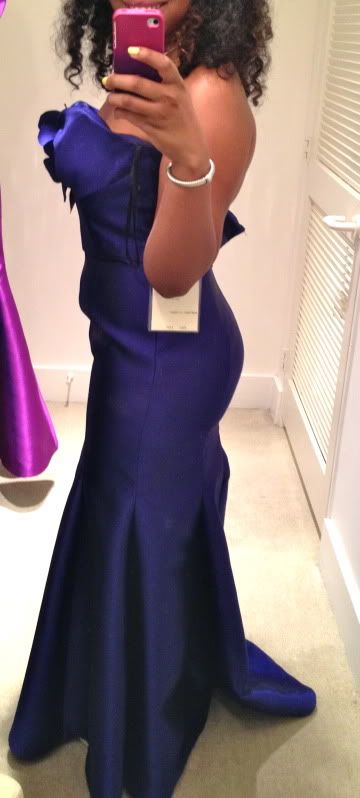 Dress#3-The designer of this dress is Enzoani from the Love Collection. This dress was ok, I wasn't in love with it.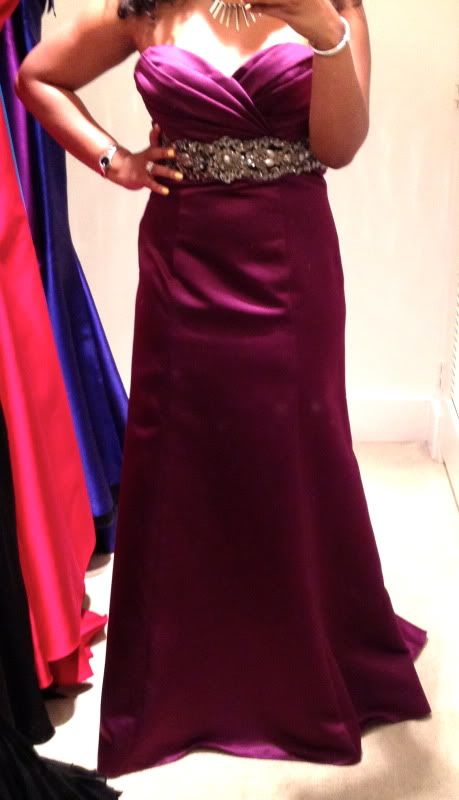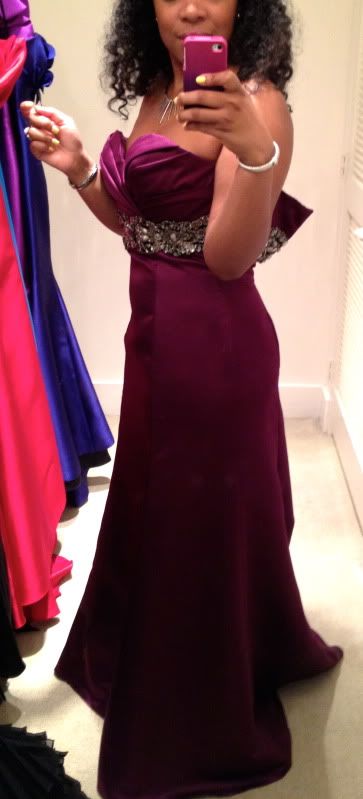 Dress #4-The designer of this dress is Jim Hjelm. As simple as this dress is, I actually really liked it. It was one of my fav's out of all the ones I tried on, this particular day. I think this dress can definitely be accessorized to give it that glam factor. However, I wasn't a fan of the price for such a simple dress.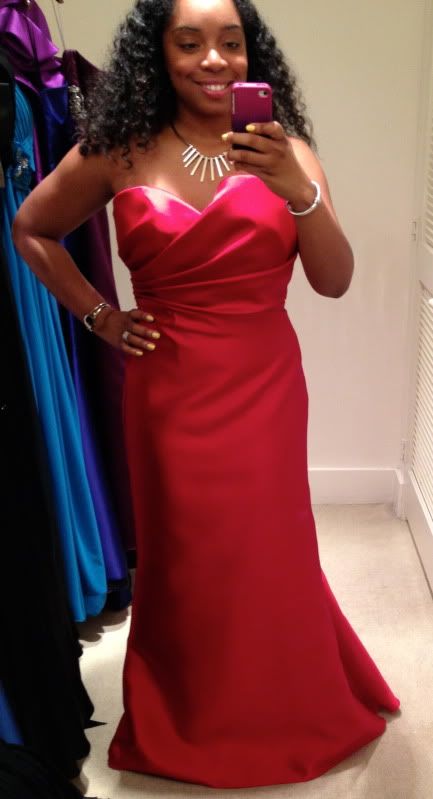 Dress #5-I do not recall who the designer is on this dress. I liked the silhouette but wasn't a fan of the belt that comes with the dress.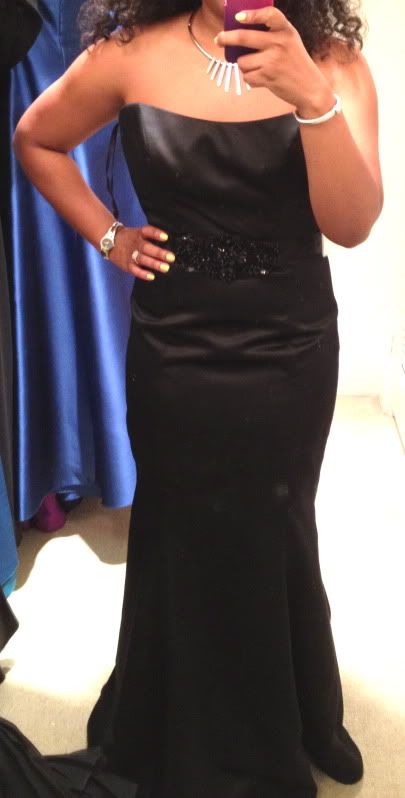 Well, that was the start of my bridesmaid dress hunt and there is definitely more to come, so please stay tuned :-)
Happy Wednesday!