HAPPY SUNDAY!!
Hoping everyone had a lovely weekend. This weekend was incredibly hot and I wanted to be as cool and comfy as possible. So, a sheer blouse and short skirt was definitely what the weather called for! Saturday, I went for lunch and did a little shopping and this is what I wore. Wishing everyone a Very BLESSED week! XOXO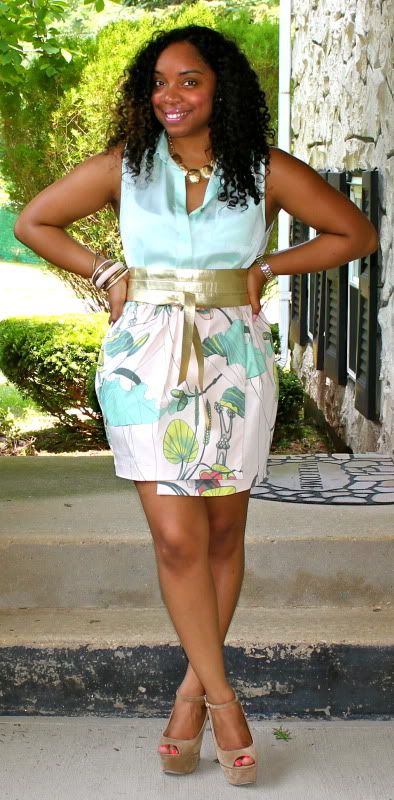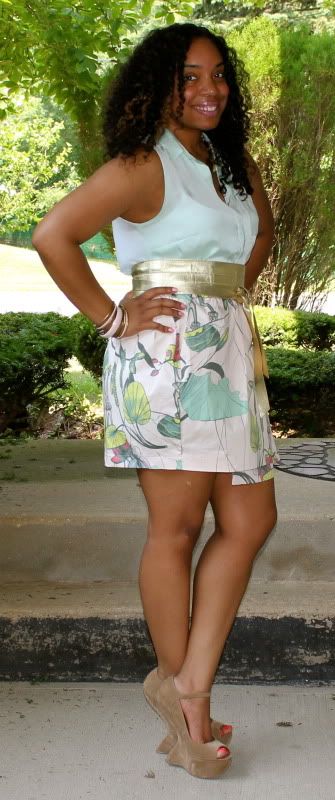 So, about these wedges....I saw them online but they were sold out everywhere. I showed them to the future hubby and he was such a sweetie and surprised me with them. I must say, I love them but they do require some concentration and practice to walk in. I will not steer you ladies wrong, I definitely wobbled a couple of times in these wedges. I didn't think it would be an issue because my Jeffrey Campbell Night Walk's are a piece of cake to walk in, unfortunately, I can't say the same for these wedges. These are the type of shoes to wear when a lot of walking isn't involved and when you're on stable/flat ground. However, I do love them and hope to get some more wears out of them this summer, hopefully without injury :-)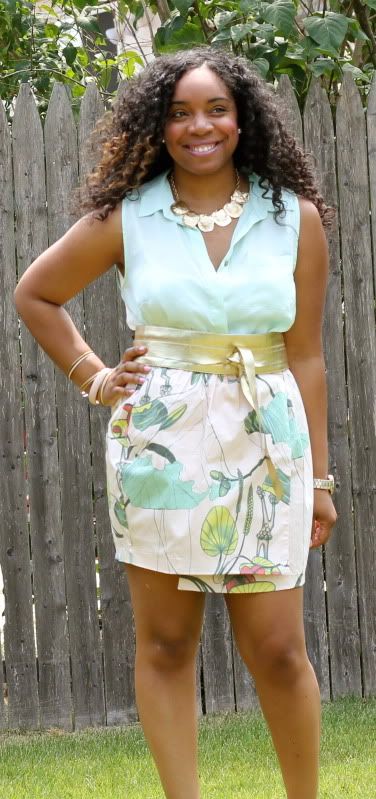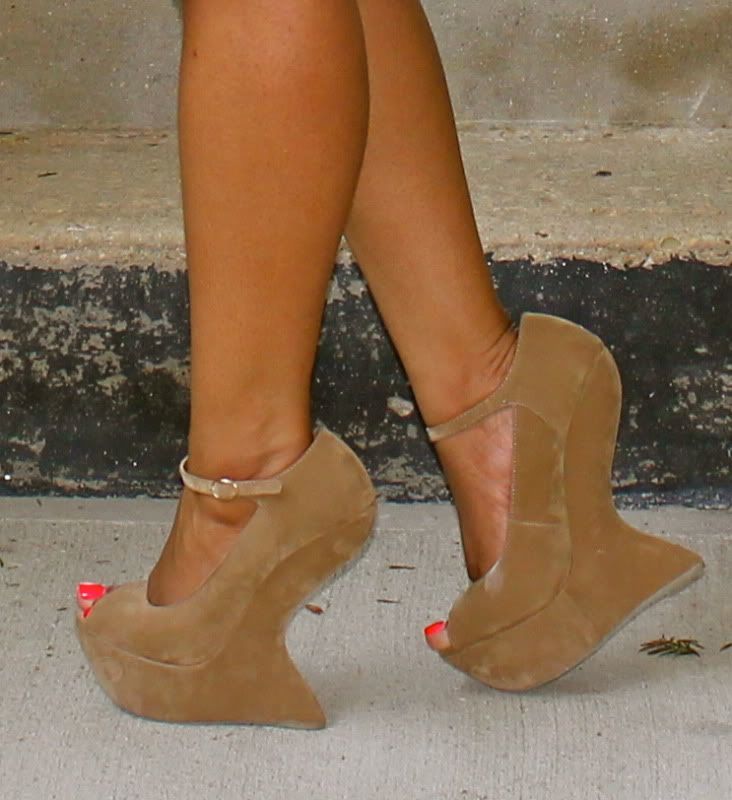 Had to change out of my wedges and get a little more comfy......
Skirt-H&M Conscious Collection
Top-H&M
Belt-Express(Super Old)
Wedges-Gifted by the boo
Bow Flops-Steve Madden
Bracelets-F21
As Always, THANKS SO MUCH, for stopping by! XOXO