Hello Ladies and Gents!!!
It's that time again, the
Bloggers Do It Better Challenge
. I must admit, I've missed these challenges and this particular one came at such a great time. I planned to wear this little ensemble last week but I saw Kristina's upcoming challenge and decided to save it for this week. Great Fashion Minds think alike.. :-) I love the coral and mint combo, very soft and so appropriate for Spring and it plays right into the pastel trend. This is one of those looks that didn't photograph too well. The colors and the textures do not show up on camera to my liking but it's ok.... Well, here was my work look for today. Hope you Enjoy :-)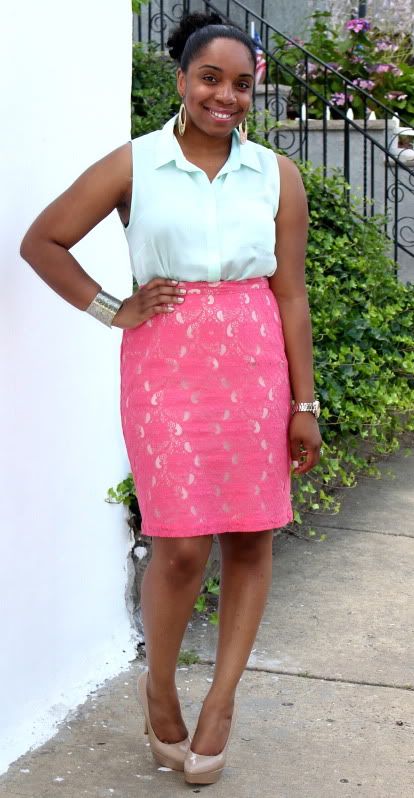 I kept my accessories pretty simple this time around. Looking back on it, an arm party would've been perfect for this look.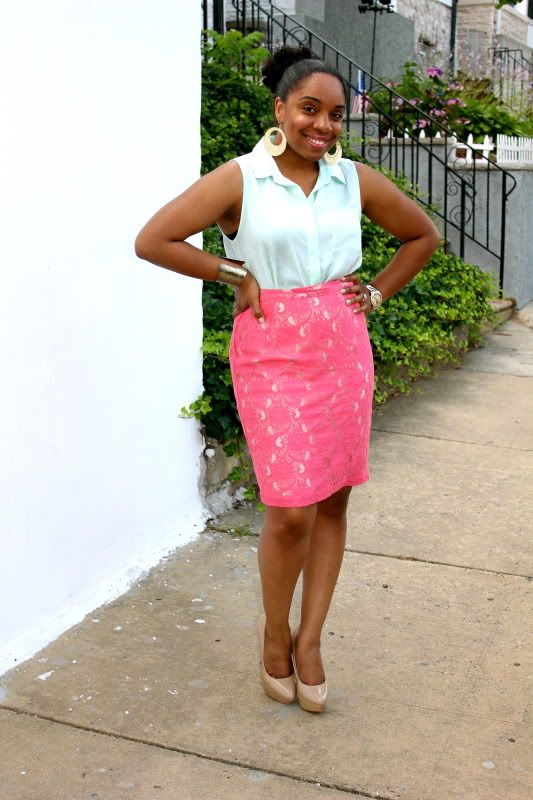 The skirt photographs more pink than coral but it really is more on the coral side...I promise :-)
A closer view of my look....
What I Am Wearing:
Blouse-H&M
Skirt-H&M Conscious Collection
Pumps-Steve Madden
Earrings-Not Sure
Bracelet-Not Sure
As Always, THANKS SO MUCH, for your continued support! XOXO